Linking to the main urban areas in the outer suburbs, around twenty Bus Express routes have been launched in recent years. They offer a reliable and fast solution on routes where there are no train lines.
Focus on trials of double-decker buses on Bus Express:
Linking Dourdan, in the south of Essonne, to Massy-Palaiseau via the A10 motorway, route 91-03 is one of the most effective on the network, and to satisfy this high traffic Ile-de-France Mobilités has launched the trial of double-deck vehicles!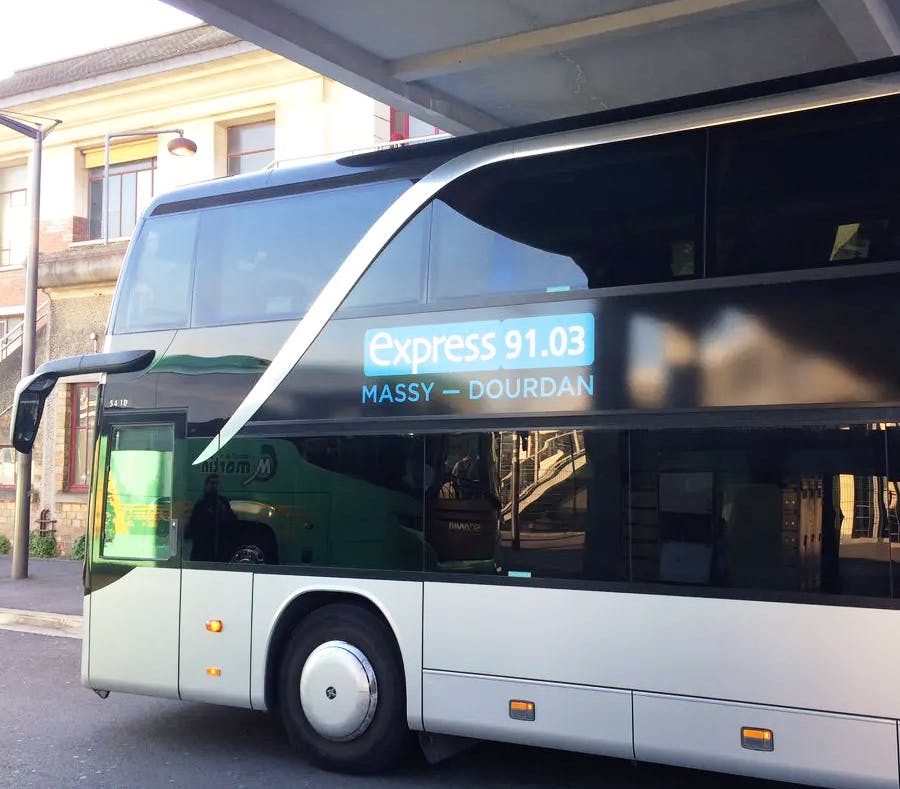 Comfortable, air-conditioned and fitted with a glass ceiling on the upper deck to brighten things up, these buses above all can carry more passengers than their predecessors. Up to 83 passengers can travel on board, compared to 65 per vehicle in a conventional bus. This is a significant improvement for passengers whose journey time is often over 30 minutes on this type of route travelling long distances.
Do you use an express route? Plan your trip and calculate your fare on the dedicated section :