Network presentation
Noctilien offers a real night bus network in Ile-de-France. In total, the 48 night bus routes mean that Ile-de-France residents can travel easily at night throughout the region:
Two lines within Paris, one in each direction (N01, N02), connect the four major bus transfer stations at the main train stations (Gare de Lyon, Gare de l'Est, Gare Saint-Lazare and Gare Montparnasse) as well as the major centres for nightlife (Champs-Elysées, Saint-Germain-des-Prés, Bastille, Pigalle, etc.). Routes N01 and N02 are suitable for people with reduced mobility, access will be progressive expanded to other routes.
Thirty-seven routes leave from Paris to the inner and outer suburbs, from the five bus transfer stations located in central Paris (Gare Saint-Lazare, Gare de l'Est, Châtelet, Gare de Lyon, Gare Montparnasse);
Eight suburb-to-suburb routes. These routes provide express and semi-express services from Paris to the inner and outer suburbs;
One route (N71) in the inner suburbs, which follows part of the TVM route between Saint-Maur Créteil and Bourg la Reine via Rungis Marché International. This route is suitable for people with reduced mobility.
Other bus routes can also run all night in addition to the Noctilien service: for example, route 191-100 between Yerres and Rungis or the Filéo routes (reservation required).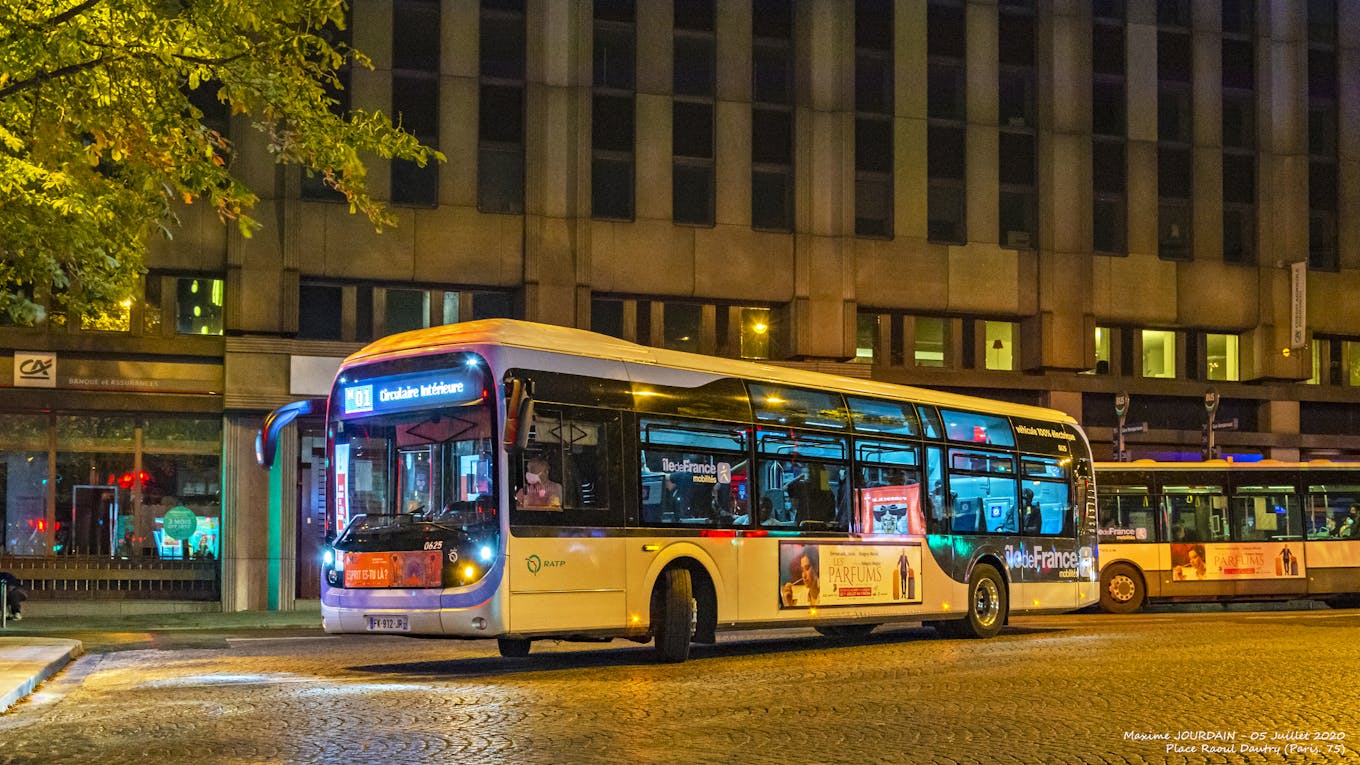 Tickets and fares
You can use Navigo Semaine, Navigo Mois, Navigo Jour, Navigo Annual, imagine R, Mobilis and Paris Visite tickets on Noctilien services. Alternatively use t + tickets or buy a ticket on-board. The number of tickets required is calculated according to the following rules:
One ticket for the first two zones, then one ticket per zone crossed. For example: zones 1-2 = 1 ticket, zones 1-3 = 2 tickets.
You need a new ticket with any change of bus or coach. You cannot connect between two Noctilien buses with the same t + ticket.