A tram that connects with the metro, other trams and the RER
Ultra-connected, the T9 Tram makes your trips in the south of Paris so much easier! Here are some examples.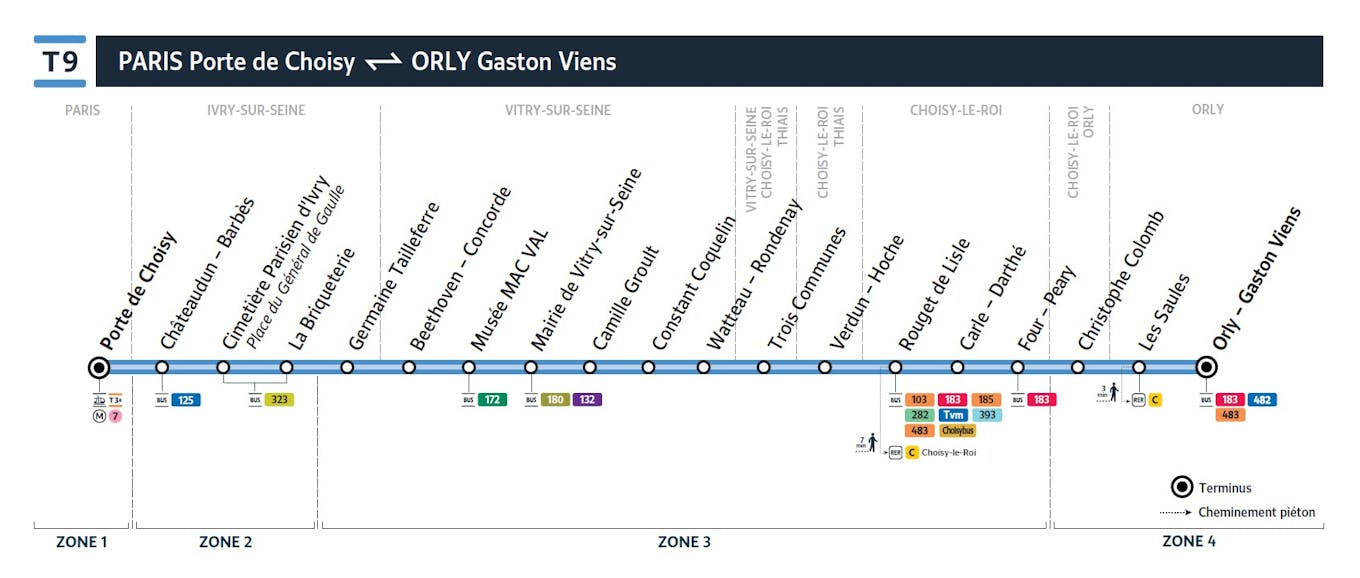 From Porte de Choisy, you can easily get the tram from metro Line 7, on the La Courneuve - Mairie d´Ivry branch, as well as from Tram T3a which connects Pont de Garigliano and Porte de Vincennes.
Mairie de Vitry-sur-Seine is now half an hour from Porte de Vincennes compared to 46 minutes using the previous 183 bus route. The MAC VAL Museum is only 20 minutes from Place d'Italie, that's ten minutes saved!
The south of the RER C is now easy to connect to using Tram T9: at Choisy-le-Roi station, the T9 Rouget de Lisle tram stop is right next door, you can also connect at the Saules tram stop in Orly.
From the Massy-Palaiseau RER C station, it is now possible to reach the MAC VAL Museum in less than 40 minutes compared to 70 minutes today.
 Lots of connections with buses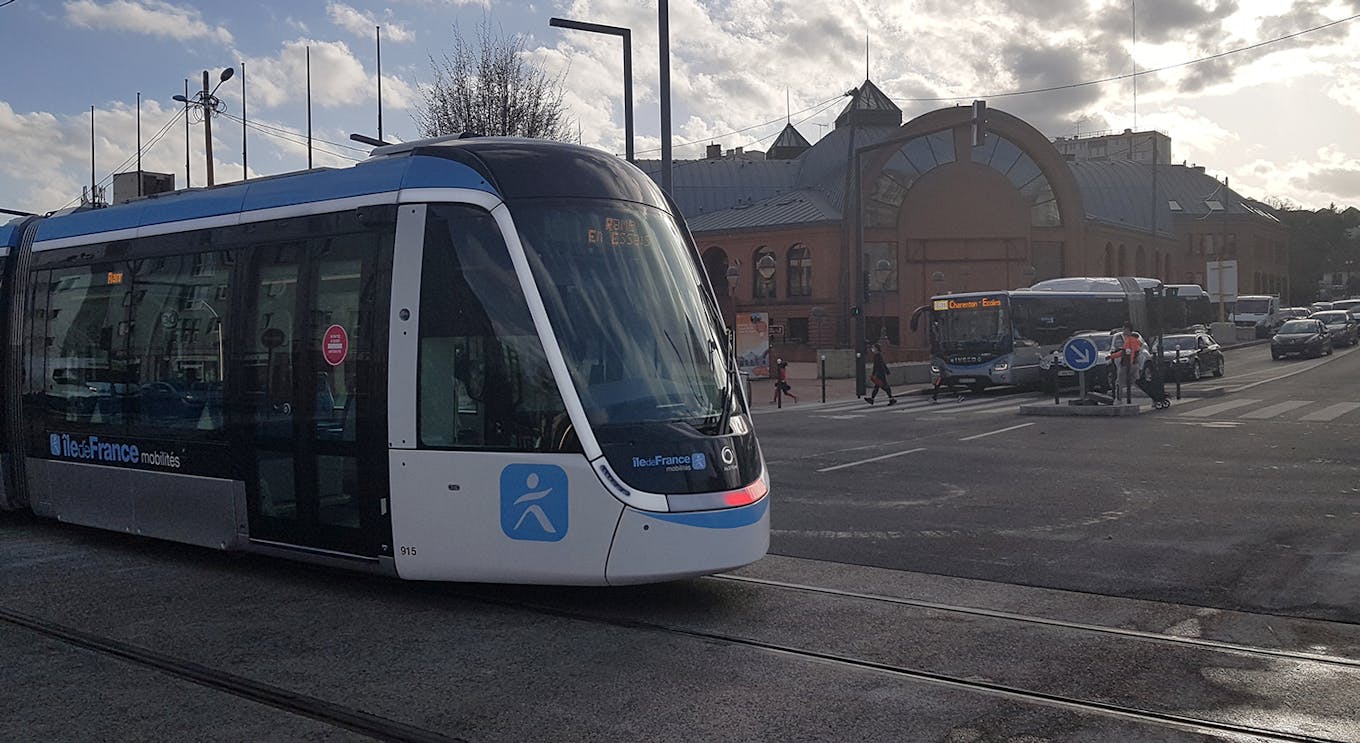 Tram T9 connects with more than ten major bus routes in Val-de-Marne: whether it is the TVM or routes 103, 172, 180 and 393, connections are now simpler and journeys easier with Tram T9, which follows the route of the old 183 bus route.
Check your connections in the ">"Plan a journey"section
And tomorrow?
Looking to the future, Tram T9 will be connected to future transport routes that will be launched as part of the Ile-de-France regional network major development projects.
For example, the future Tzen 5 bus route which will link Bibliothèque François Mitterrand to Mairie de Choisy-le-Roi will connect with Tram T9 at the Rouget de Lisle stop. And the future automatic metro Line 15 will connect to Tram T9 at the Mairie de Vitry-sur-Seine stop.
With its numerous intermodal connections in the heart of Val-de-Marne, Tram T9 will meet the mobility needs of Ile-de-France residents today and in the future!