The tram, an efficient and modern mode of transport
The tram is making a comeback! Since the opening of the first line in Seine-Saint-Denis in 1993, the Ile-de-France tram network has undergone unprecedented development in recent years, now comprising 9 lines, 210 stops and 126.8 kilometres of track. Every day, more than one million passengers use this reliable, fast and environmentally friendly mode of transport!
The strength of the tram is a successful combination of different elements: reserved lanes on the street, stations that are easy to find and clearly identified, connections with other modes of transport, very regular service and high passenger load, spacious, bright and comfortable carriages and real-time information.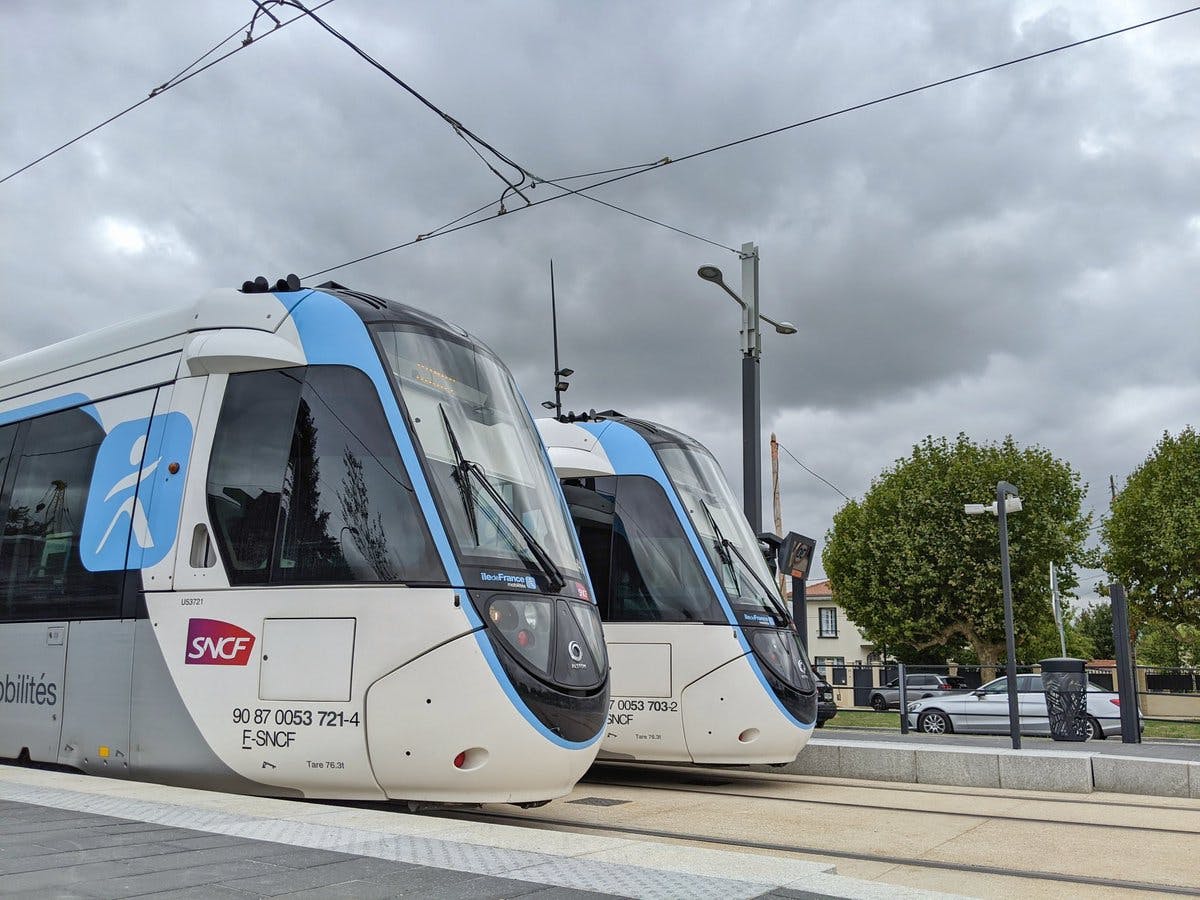 Depending on the model, tram cars can accommodate between 150 and over 400 people. They run 7 days a week from 5 a.m. to 1 a.m. approximately (around 2 a.m. on Fridays and Saturdays in the evening and on public holidays). Service is very regular with a tram at least every six minutes during peak hours, every 10 minutes off-peak and every 20 minutes in the evening.
You will find the tram network map and the map of each line here: