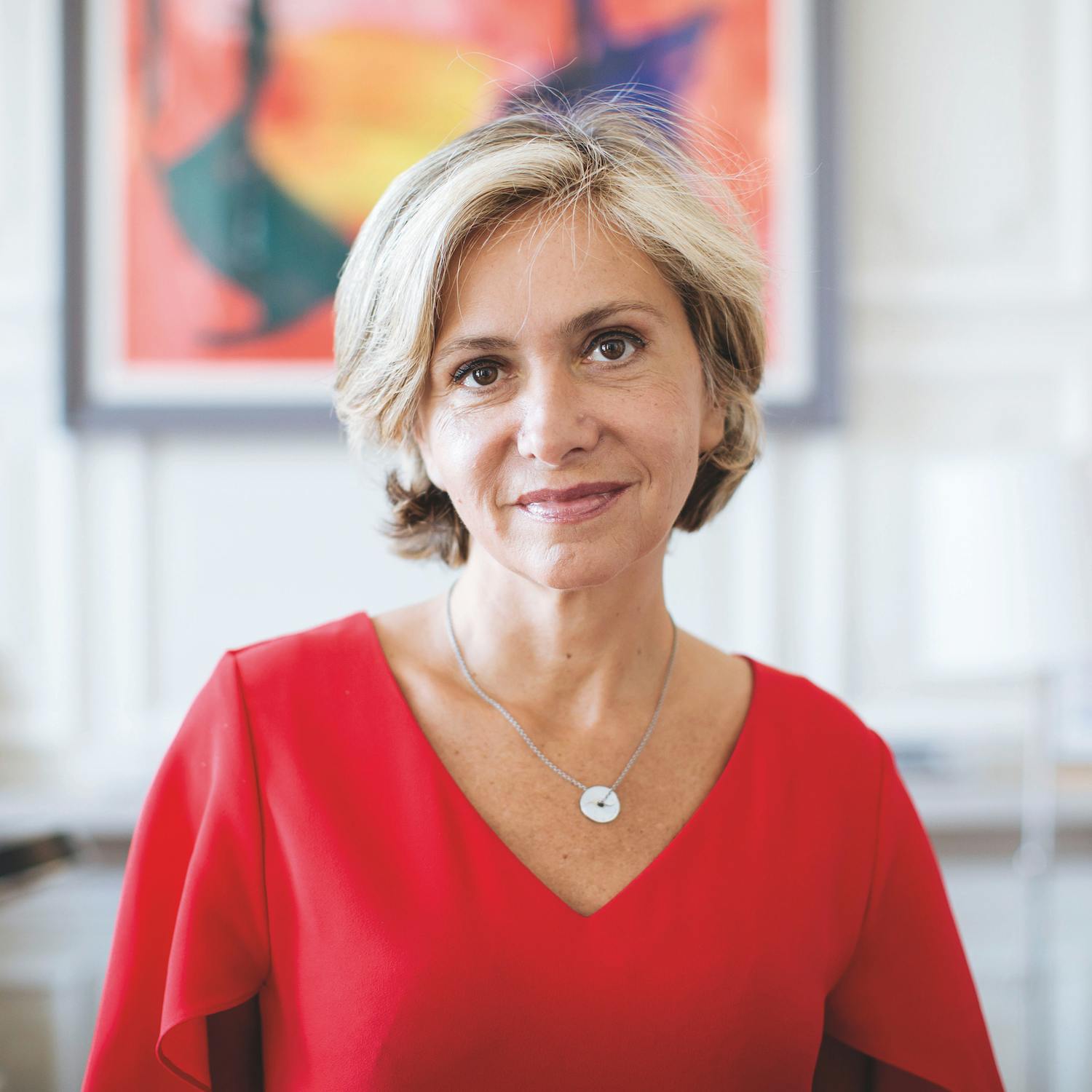 Born on 14 July 1967, Valérie Pécresse began her career as an auditor at the Council of State, Government Commissioner, specialising in Internet law, laws in favour of people with disabilities and healthcare liabilities. Following the dissolution of parliament in 1997, she joined Jacques Chirac and became part of his cabinet at the Élysée as a technical advisor in charge of studies, foresight and information technologies. She also participated in the creation of the UMP in 2002 alongside Jérôme Monod and Alain Juppé.
At the National Assembly, where she was elected Member of Parliament for Yvelines for the first time in 2002, Valérie Pécresse specialises in matters relating to the family, education and research. She is also involved in the functioning of the UMP as Deputy Secretary General in charge of research projects from 2002 to 2004, then as party spokesperson between 2004 and 2007. The day after Nicolas Sarkozy's election to the French Presidency in 2007, Valérie Pécresse was entrusted with the Ministry of Higher Education and Research in order to carry out one of the most important reforms of the five-year term: university autonomy and the reform of the research sector. On 30 June 2011 Valérie Pécresse was appointed Minister of the Budget, Public Accounts and State Reform and spokesperson for the government of François Fillon. At the Ministry of Finance, she ensured the historic reduction in 2011 of the deficit and public spending. She also voted for the anti-relocation of VAT, which reduced labour costs, the key to job competitiveness. She was re-elected MP for her constituency in 2007 and 2012.
First elected to the Île-de-France Regional Council in 2004, she took over the presidency in December 2015, as well as the presidency of Île-de-France Mobilités.